National Championships at Leamington 2017
Friday 25th August
Congratulations to Riverain BC - National Women's Senior Fours runners-up
The quartet of Joan Welch/Aileen Weaver/Shirley Bradbury/June Mills won through to the final of the National
Senior Fours following a 23-11 semi-final victory over Mo Cox/Mary Tee/Carole Galletly/Caroline Campion (Oxon).
In the final they played Chris Thomas/Jenny Goodman/Kathy Green/Brenda Davies (Sussex), losing 19-10.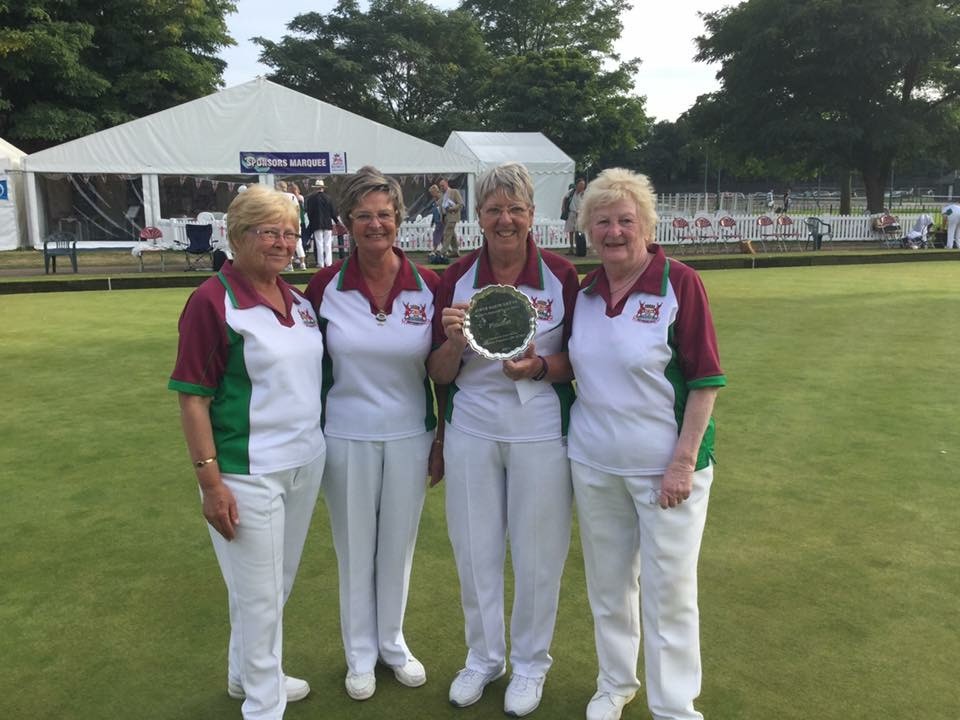 Congratulations to Welwyn Garden City BC - National Men's Triples quarter-finalists
The triple of Stuart Parkhouse/Keith Avenell/Bryn Evans won through to the quarter finals of the
National Triples with wins over Yorkshire B (23-6), Isle 0f Wight A (16-15), Somerset A (21-15), Norfolk A 24-13.
In the quarter finals they played the International trio of Louis Ridout/Sam Tolchard/Jamie Chestney losing 15-13
following an excellent wood from Sam Tolchard scoring Devon a 3 on the last end of the match.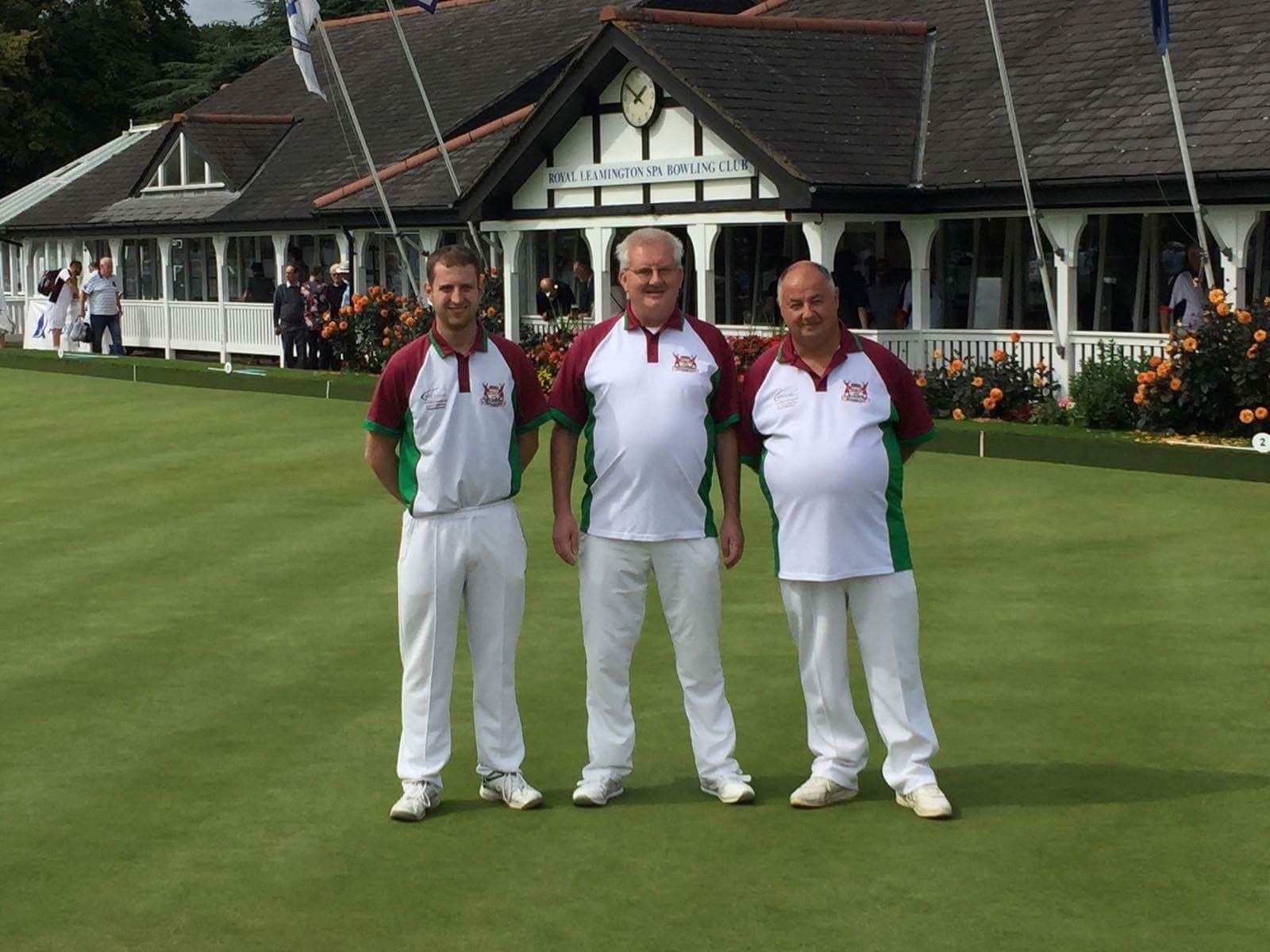 A magnificent achievement by all