December 9th - Autumn Review, Guest Speaker: Technical Turf
Welwyn & District BC hosted the HB Greens forum and those present were able to see a demo of
the Air-2G2 machine by Technical Turf. The equipment is suitable for additional aeration to the
normal club maintenanace programme and as such Hertfordshire clubs are hoping to group hire
the equipment at discounted prices in the new year (provisionally looking at a date in early March).
Interested clubs should contact HB Co-ordinator J Hay via email or mobile, as detailed on this page,
as soon as possible so that a booking can be confirmed with the operator.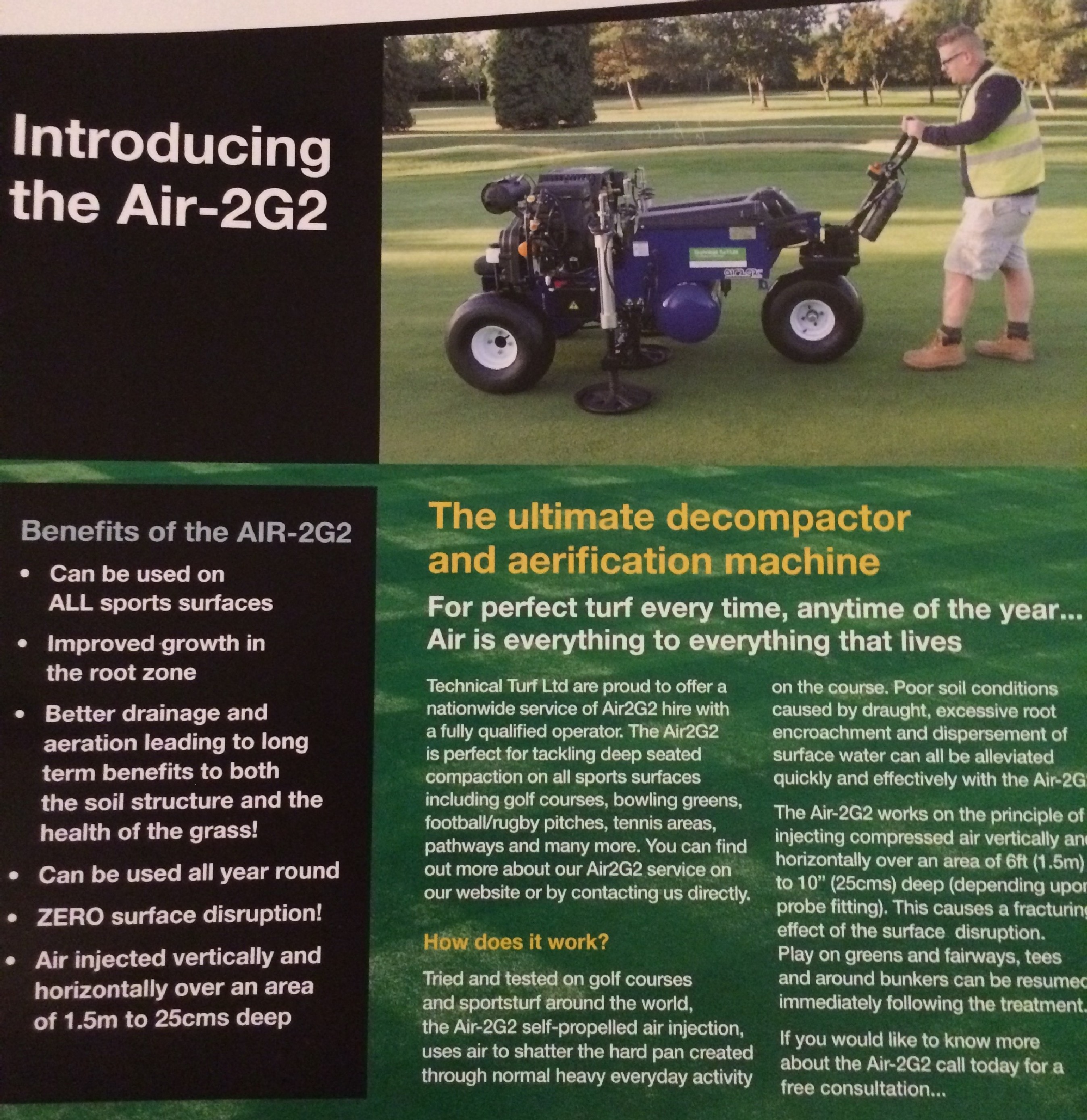 January 13th - Winter Review at Borehamwood BC, Meadow Park, Brook Road, WD6 5HG
February 10th - Spring Preparations at Northaw & Cuffley BC, King George V Playing Fields, Northaw Road East, EN6 4RD
March 10th - Playing Season, Guest Speaker: TBC - at Potters Bar BC
The Hertfordshire Bowls Greens Advisory Scheme is a useful resource to all clubs in relation to advice on greens maintenance through its advisor Bill Lammas and it is free to all clubs in Hertfordshire whether self maintained or by a service provider. All clubs should encourage their green rangers/keepers, representatives, officials or managers to attend the monthly meeting during the close season for up to date information and assistance on greens maintenance and equipment.
We hope to see a representative from all clubs in Hertfordshire at either one of our monthly meetings or the seminar. Don't let your club miss out! They are free, educational and informal.
If you require any further information please contact John Hay (email) or Bill Lammas on the mobile numbers provided above.