Hertfordshire Past Presidents B.A.
Following unification the Menís Past Presidentís formed an Association to enable them to continue their bond of friendship and to play matches against other County Association bodies of the same standing.
The HPPBA also welcomes requests from Affiliated Clubs to bring a team to play at your club in a celebration of a special occasion.
Membership of this Association is by invitation and any member wishing to receive an invitation should contact Secretary
(details shown below)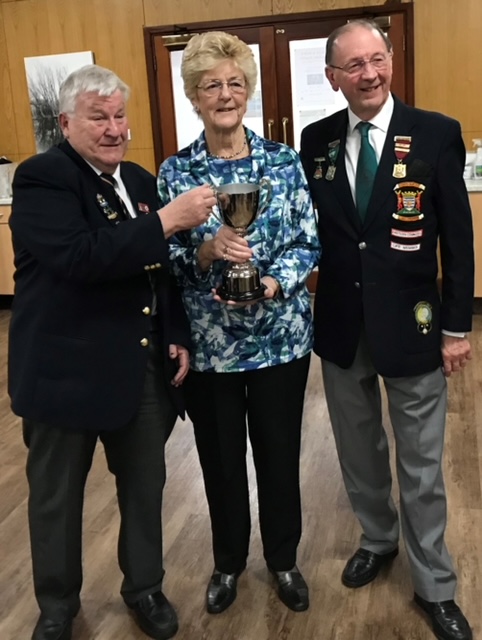 Matches played against Cambridge PPS's
TONY TAYLOR TROPHY TONY TAYLOR SHIELD
Richard Peyton Richard Peyton
(Cambridge Chair 2022/23)
Eileen Taylor Phil Clewes-Garner
Graham Marriner (HPPBA Chair 2023/24)
(HPPBA Chair '22)